Front Entrance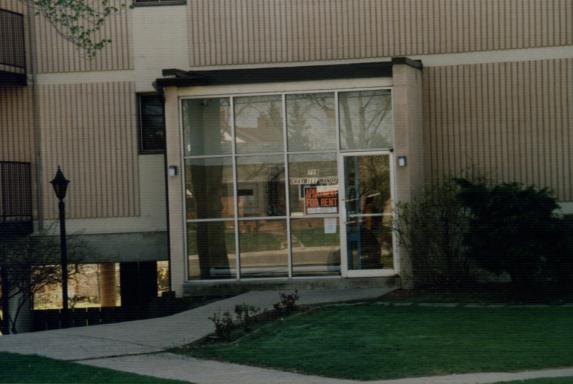 Front Of Building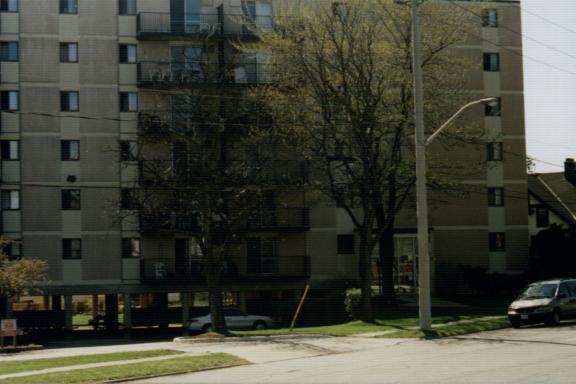 Side View Of Building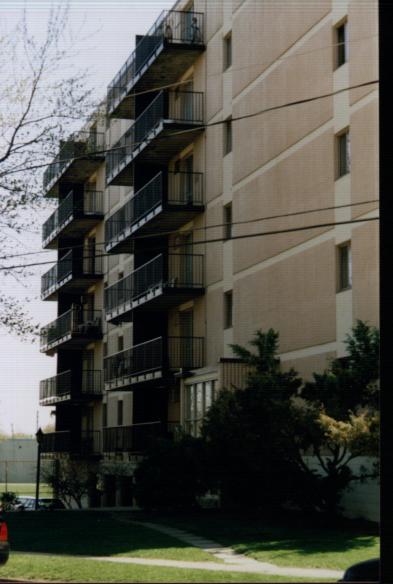 This is a typical hallway in GrayMill Manor. There are 9 apartments on each of the 6 floors. Each floor has a garbage room with a garbage chute at the end of the hallway. Each floor also has a fire extingusher and a fire hose. Each floor has emergency lighting. At both ends of the hallways are emergency exits.
Typical hallway in building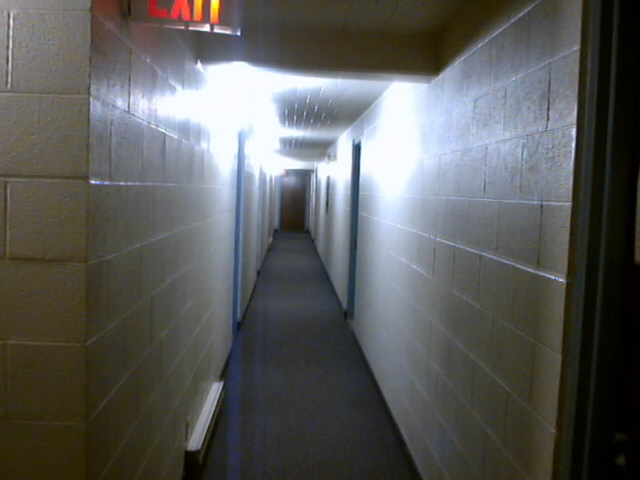 This is the laundry room. What can I say about the laundry room? It has 3 washers and 3 dryers. The hours of operation are from 8am to 10 pm Monday thru Thurday. Friday to Saturday it is open 24 hours and closes again on Sunday evening at 10pm.
Laundry Room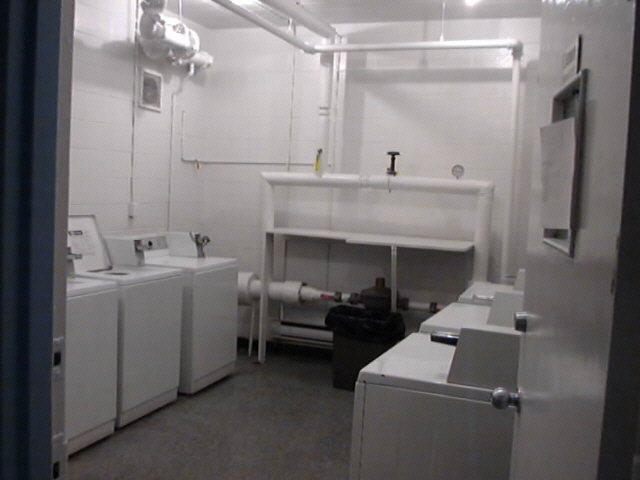 This is what we call the common area. It has a picnic table and benches. This is a very cool place to be on those long hot summer days. There are many times that you will find many of the tenants sitting at the picnic table enjoying each others company.
Common Area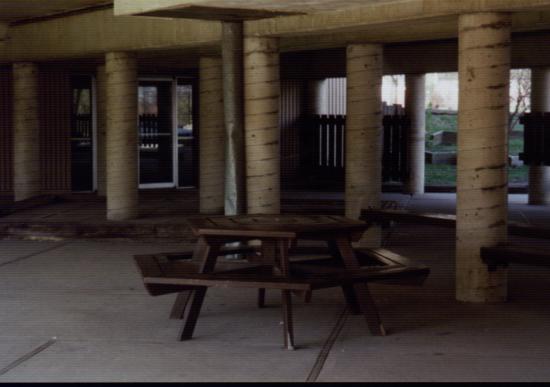 This is the back yard. As you can tell it is very well maintained. IF you are wondering why there is straw on the lawn, that is due to planting of new grass.
Back Yard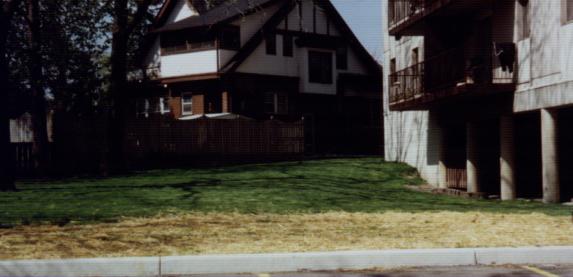 Flower Bed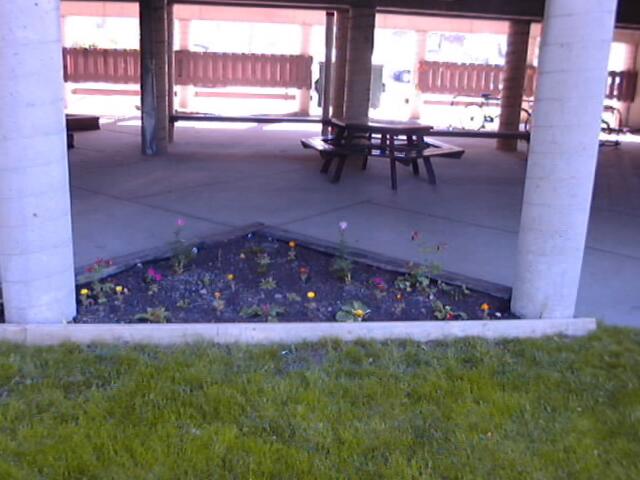 This is a view from the 6th floor looking over Felix Ave.
View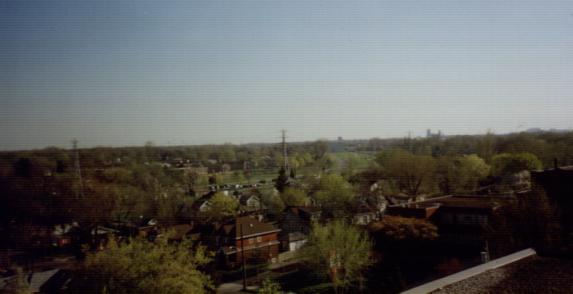 This is another view looking over Mill Street.
Another View
This is a picture at Christmas time. Once again I apologize for the darkness of the picture. The little girl sitting under the tree is one of our tenants children. We try to make Christmas time at GrayMill Manor very merry. Most of the tenants consider this one big happy family.
Christmas time at GrayMill Manor